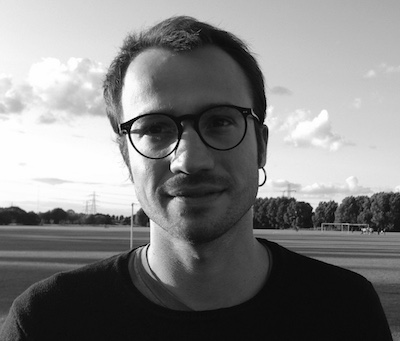 I am interested in how machine learning (and artificial intelligence techniques) can help people to be creative, expressive and acquire skills, and how it can be used in this context to better understand human behaviour. My research is fundamentally interdisciplinary and includes many collaborations with students and colleagues. We use mixed methods from Cognitive Psychology, Human-Computer Interaction and Artificial Intelligence. We develop systems that can adapt to a user and that the user can adapt to her/his own needs and style in creative practices, our primary use cases being music and dance. We examine system usability, user experience, and appropriation phenomena. We use inductive approaches through observations and interviews in ecological contexts (for instance dance or music studios). We are also conducting hypothesis-driven controlled experiments in our lab to examine the impact of such interactive technology on motor skill acquisition.
News
06-03-18 | Joining the Editorial Board of Plos ONE as academic editor
01-03-18 | Plos ONE paper on the role of movement variability on music skill learning is available online https://doi.org/10.1371/journal.pone.0193580
20-02-18 | 1yr CNRS funding for exploratory research (PEPS S2IH 2018) accepted, titled "Human-AI Interaction in Creativity"
01-02-18 | Collaborative paper on "First-Person Perspectives in Design" pubilshed in Informatics
29-06-17 | Corpus Nil Performance presented at MOCO'17 with M. Donnarumma
04-06-17 | Delivering a workshop on Machine Learning for Psychology Researchers at the Montreal Institute of Neurology.
22-05-17 | Corpus Nil received an award at Ars Electronica Award link
Students
Jean-Philippe Rivière, PhD student working on "Facilitating Dance Movement Learning through Interactive Feedbacks", started October, 2017, co-supervised with Sarah Fdili Alaoui and Wendy Mackay
Téo Sanchez, MSc student working on "Active learning for supporting movement-based creative interaction", started February 2018.
Projects
CNRS-funded project INTACT (PEPS S2IH 2018), 02/2018-02/2019
EU project MIM (H2020-MSCA-IF-2014, GA no. 659232), Individual Fellowship, 01/2016-12/2018 mim.ircam.fr